GALLERY
COLOUR WHEEL

SORTING
London Creative Network
MIRROR BOX

ALL ALONG
Greensands Country residency
ARTIST BOOKS
The Bloomsbury Festival
LIGHT CONSTRUCTORS
Emergency Exit Arts
THROUGH KALEIDOSCOPE EYES
Tideway, London
MEMORIES OF LONDON
Museum of London Docklands
CLUTTER BANK
Planet B, METAL
DOT-DASH
Hackney Council, London
MAKE CLUB
Hackney, London
WHITTON SMALL PRESS
Richmond Literature Festival
BUREAU OF LOST AND FOUND
UP Projects / Totally Thames Festival
GATEWAY
British Museum
RECORD
London 2019
X-RAY DEPARTMENT
END OF THE ROAD FESTIVAL
KALEIDOSCOPE

POP UP PICTURE PALACE
Wood Street Inside Out
ABOUT
Emily Tracy is a London based artist who has made site specific, socially engaged projects inspired by place, history and communities since 1994. She has built, devised, collaborated, administered and fundraised for over 40 projects including large scale artworks, events, public art and participatory projects for festivals, museums, arts organisations.
Over the last 10 years she has created projects for partners including Metal (Peterborough), The British Museum, The Bloomsbury Festival and Up Projects. She has presented her work at LCN (SPACE), Nunnery Gallery, Akkigalleria, Finland, and Shunt Lounge.
Her current practice concerns exploring the human desire to know, to find and to collect. Using assembled objects, archive and research, and inspired by museum or science based ordering systems she works to create participatory installation, small sculptural pieces, prints and artist books, which reflect upon our relationship with our multiple environments.
Emily worked collaboratively under the name of 'Tracy & Hobbs' with animator Elizabeth Hobbs between 2009 and 2016.They worked with a practitioners from fields of history, zoology and sound to create event and animation and installation. They were awarded 'Best Educational Project' and an Audience Award for two of their projects.
NEWS
February 2020
Book now for Collage Club for adults. 4th and 11th March. 7-pm. Martello St, London Fields, London E8 3PE.
Explore and experiment with old school cut and paste to create a framed artwork.
Contact for full details.
January 2020
I will be working with The Museum of London as a part of their project 'Memories of London'. Working with older Londoners at dementia cafes, we will be using archive from the museums collections, and conversation about food, to create some artist books capturing food memories. Yum!
September 2019
I am excited to announce I will be completing a residency for Greensand Country, Bedfordshire, exploring this unique landscape and heritage, and drawing upon archive and research collected by Greensand Country volunteers and local communities.
August 2019
The Institute of Animal Spirit Guides, X-Ray Department will be appearing at The End of The Road Festival, Larmar Tree Garedens, Wiltshire. 28thAugust-1st September. Join us to find your spirit guide with our scientific quiz, make fantastic cardboard creature body parts and go behind the X-Ray machine to reveal your spirit guide!
July 2019
Open studio : July 25th 10-6pm
Martello Street
Hackney
London
E8 3PE
June 2019
Make Club residency at Bangabandhu Primary continues. This term young people have explored their local environment through collage and looking at artists who have used collage and perspective in their work. They have also contributed to a collaborative artwork exploring the architecture of V & A Museum of Childhood which is on display at the museum until the autumn.
October 2018
The launch of 'Through Kaleidoscope Eyes' took place with local residents and children and families from The West Hill in the Park Children's Centre. The participants took part in finding elements of the collage and will be able to enjoy the artwork until 2020.
CONTACT
Phone: 07985 567309
Please join our newsletter below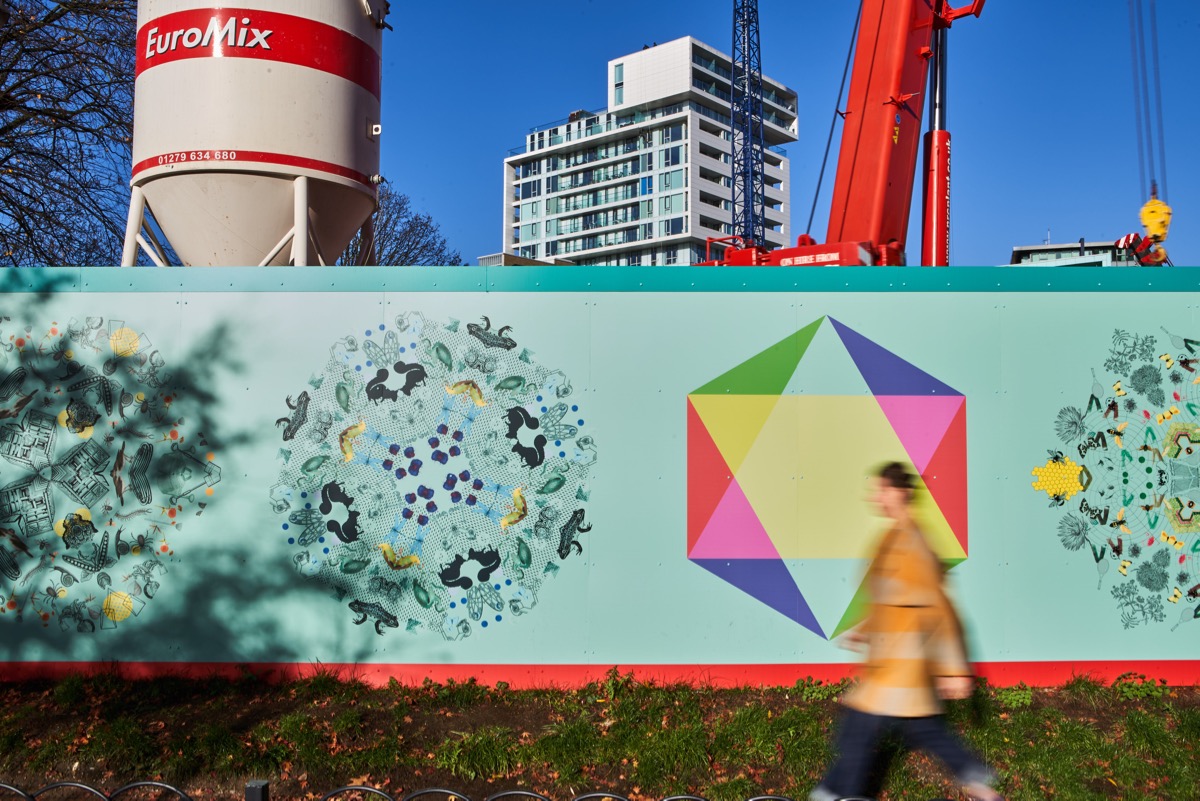 clients